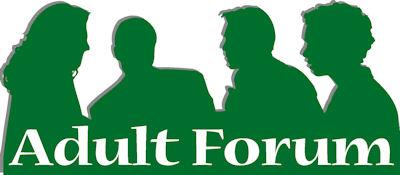 Adult Sunday School (aka the Adult Forum)
The Adult Forum meets at 8:45 Sunday mornings.
(Enter through the office door at the Dawes Ave. parking lot. )
The adult class consists of videos, Bible study, current event discussions, and other faith-related topics. All are welcome!
Sundays at 8:45 - 9:40 a.m.
(In the church Conference Room)
Grace Lutheran offers free continuing education in the form of an adult "sunday school" class (Adult Forum). The class is informal and conveniently held at 8:45 a.m. (before 10:15 a.m. Sunday worship service). Coffee is provided and conversation is encouraged. Classes generally feature viewing a chapter of a DVD series followed by discussion during a follow-up question and answer session.

This Fall we plan to begin a weekly Bible study "Chat and Chew"
at 12:00 noon.
Bring your lunch!
The Bible study is led by Pastor Althea.
Please contact the Pastor if you plan to attend and if you have a preference for which day of the week.